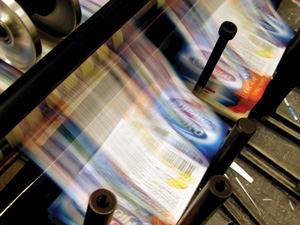 Reduction of Total Cost of Ownership (TCO)
Optimisation of process costs along the entire value chain; technical packaging consulting; continuous product optimisation and reduction of costs related to product diversity with the intentention to increase sales and turnover of our customers.

Professional project management
Packaging concepts / optimisation; management of local and global campaigns from brainstorming to efficiency reviews.

Innovation
Design and competence network with over 10 designers.

Industry expertise
Extensive experience in the foodstuffs, confection, beverages, electronics, household goods, pharma and cosmetics sectors.

Streamlining of complex product portfolios
Standardisation of packaging sizes, development of modular building blocks to reduce multiplicity and complexity of components

Sustainable development and production
Cutting-edge machinery cuts raw material use and increases efficiency. Development under the motto "as little packaging as possible, as much packaging as required"

Reduction of time-to-market
Optimised workflows and integrated supply chain management enable the efficient flow of goods and information from consumer to consumer. Increased flexibility and reduced lead times and process costs.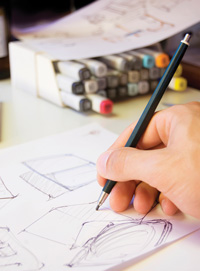 Mission Statement
DasaMilas 's success springs from many sources and – just like the company's image – is shaped by the people who work there.
With this in mind, the DasaMilas has encapsulated its essential values into six principles.
The DasaMilas principles are intended to provide the company and its employees with purpose and perspective. They are an expression of self-understanding and the foundation of shared success.

Reliability
You can rely on DasaMilas Ambalaj.. Commitments are binding and negotiated deadlines take priority. Trust in our reliability and quality is the basis of long-term relationships and satisfied customers.

Competitiveness
DasaMilas tries to be competitive in all of its products and services, as well as in its processes. Internal and external comparisons are a measuring stick and a motivator in our quest to be among the best in the field. We think in terms of solutions, not products.

Independence
DasaMilas is a family owned company with solid earnings and stable financial footing. This ensures independence and freedom from within and without, and provides security to our employers and partners. Profitability is the foundation for a secure future. We invest in success.

Creativity and Competence
We at DasaMilas Ambalaj take joy in our accomplishments, because that is the most important factor in shared success. Joy unleashes energy and nourishes creativity and enthusiasm. A positive atmosphere motivates and inspires. Creative and intelligent solutions are created together.

Responsibility
DasaMilas Ambalaj acts sustainably and is conscious of its responsibility towards the environment and society. Every member of the DasaMilas Ambalaj staff takes responsibility towards customers, suppliers, colleagues and businesses and acts in a committed and independent manner.

Respect and Fairness
The diversity and talents of our staff are our strength and the basis for our success. We promote the strengths and knowledge of our staff, respect cultural differences and cooperate respectfully and in a partner-like manner with customers, suppliers and staff.